The Bahaar Collection Welcomes Spring With Open Arms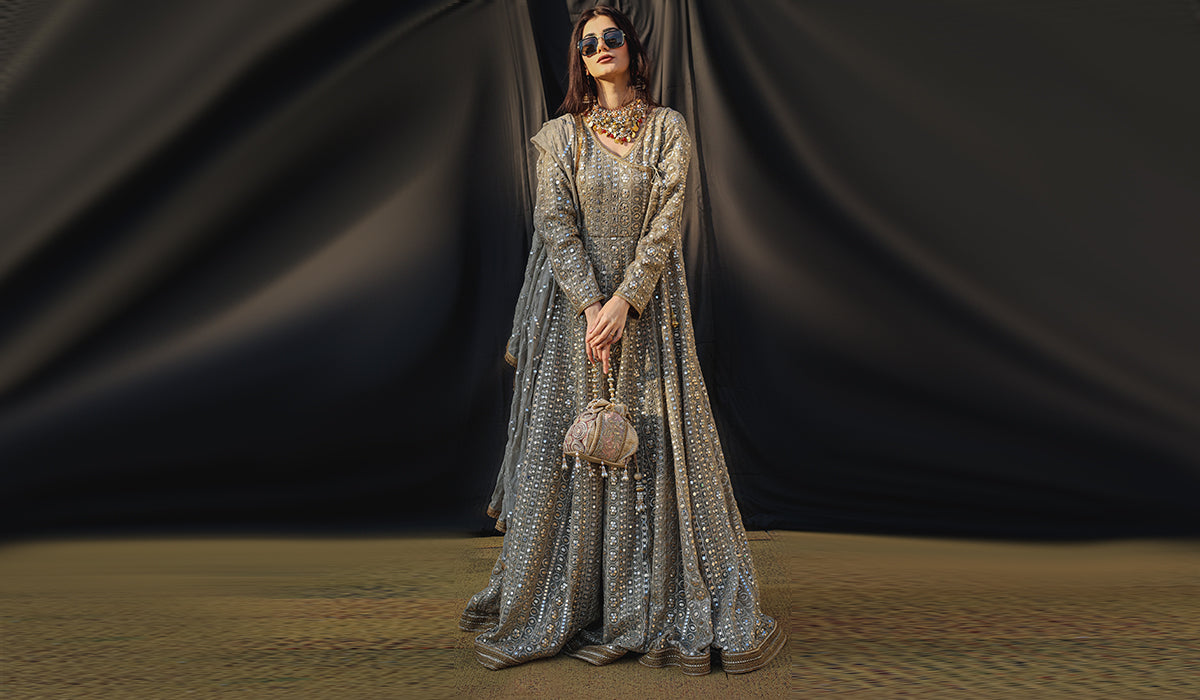 Huma Adnan has made a grand entrance into Spring with her latest line, "The Bahaar Collection." This assortment of formal and semi-formal wear is designed for women who love to celebrate life and want to look their best at any given point in time. The entire range consists of intricately crafted attire that will make you the center of attention, wherever you may be, in the best possible way.
The fabrics used in this collection are of the finest, most premium quality, having been carefully selected to create a luxurious look and feel. The formal partywear is made using chiffon, a light and flowing fabric that moves beautifully with the body. The chiffon is then embellished with sitara embroidery, adding a touch of elegance and glamour to the outfit.
For those who prefer a more understated look, semi-formal partywear is a perfect choice. This collection features the use of sequence fabric, which adds a touch of sparkle to any outfit. The semi-formal partywear is completed with the addition of peshwaas, which are traditional, subcontinental skirts. Moreover, the chiffon and jamawar dupattas add the perfect finishing touches to The Bahaar Collection, embellishing the overall relaxed, yet opulent ensemble. 
When wearing one of the pieces from The Bahaar Collection, you are sure to turn heads and make a bold, long-lasting statement. The collection is designed to make you feel confident and beautiful, regardless of the occasion. Whether you are attending a formal event or just want to look your best for a night out on the town, this new line has got you covered in terms of your desired look. 
If you're feeling experimental, you can mix and match your fit with indigenously created jewelry by Craft Stories. Whether you choose pieced from Afghan artisans, or women residing in Hunza, you cannot go wrong by pairing these traditional ornaments with your quirky fusion garb.
It's time to embrace the festivities and commemorate life. Treat yourself to something truly special and let The Bahaar Collection be a part of your next big day. You can purchase the new collection in stores or online.