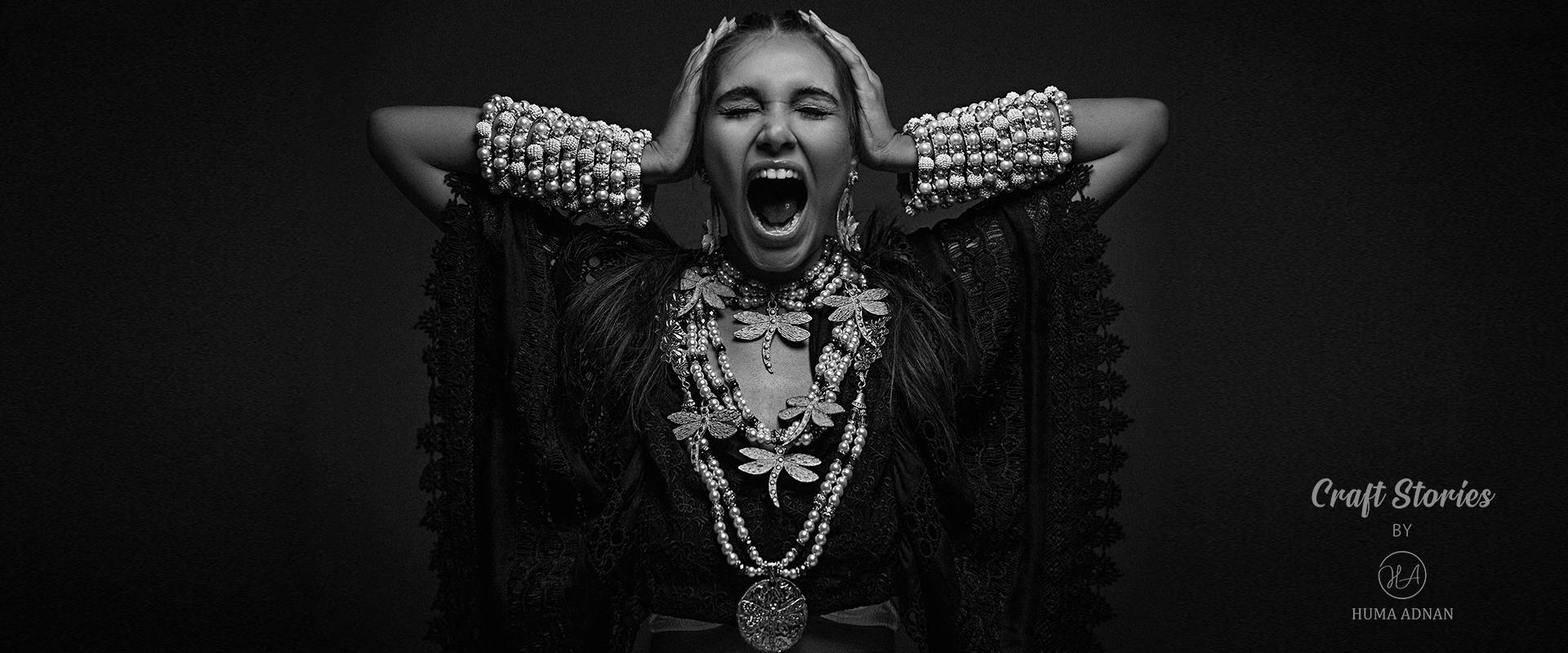 Huma Adnan's innate love for rural craft makes her want to take women on a journey into the glorious folklore of Pakistan. There are diverse traditions to glean, from the intricate beadwork of the high and mighty Hindukush mountain range to the indigenous methods of patchwork adapted by colorful nomads of the sandy Cholistan desert. A desire to see these crafts pass from generation to generation has her passionately reviving them as contemporary fashion.
Culling every desirable tradition for fashion are women of the South Asian region, handcrafting what their ancestors have passed down to them. FnkAsia is empowering these women by weaving them into the brand. And they are developing heirlooms of craftsmanship, reviving ancient Mughal, Kashmiri, Persian and even Afghan influences. South Asia is the melting pot of centuries of lost civilizations going as far back as the Mesopotamians who developed the Indus Valley belt, to Alexander the Great who passed through the North and left a hybrid of Euro-Asian characteristics. Each chapter of the South Asian history is stitched into the warp and weave of FnkAsia, reincarnated in the form of modern fashion.
FnkAsia translates these crafts into the hip and trendy wardrobes of modern women, women looking to be global citizens without having to compromise on their identity. FnkAsia has fast grown as a statement label, carrying the exuberance of culture into the razzle dazzle of red carpet glamour. It is one of the largest growing fashion brands of the region, a wardrobe staple for thousands of young women in search for a trendy lifestyle.