Tehzeeb - FnkAsia's perfect mix of tradition with modernity for the Pakistani bride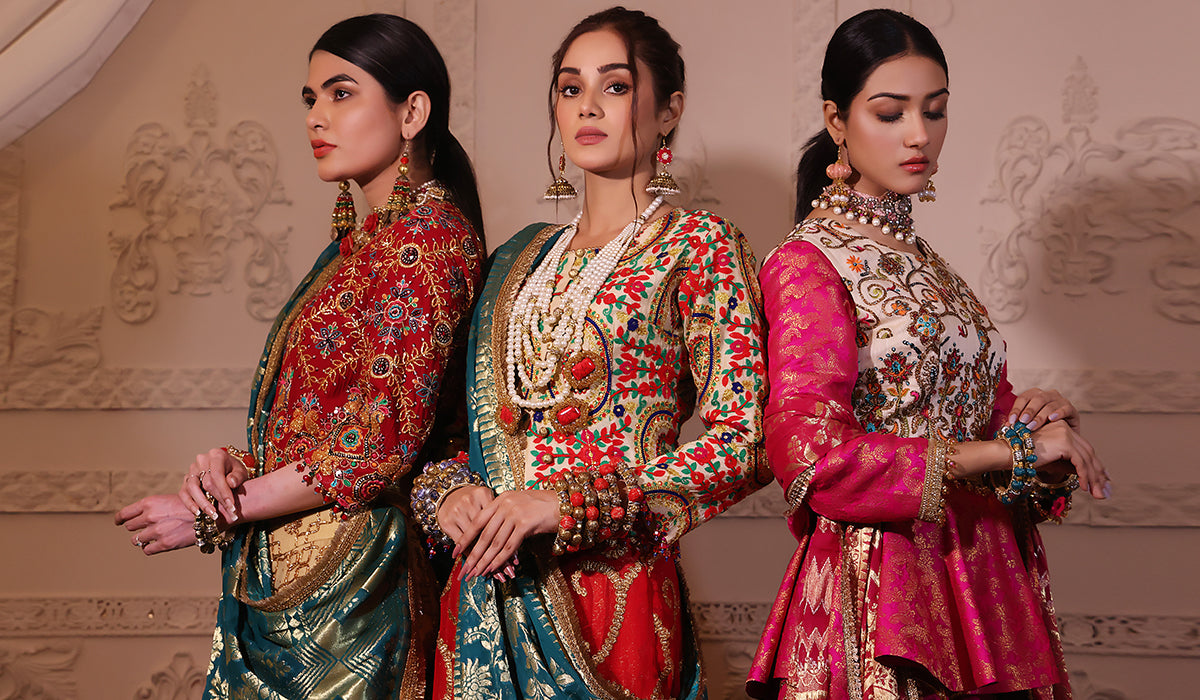 The grandeur of Pakistani weddings is a spectacle to behold. From the opulent decor to the lavish spreads of food, every detail is carefully crafted to create an experience that is both grand and unforgettable. At the heart of every Pakistani wedding is the bride, who is the epitome of grace and beauty. It is for this reason that Huma Adnan has created Tehzeeb - a bridal collection that is both elegant and innovative.
Tehzeeb is a celebration of Pakistani culture and heritage, and it is evident in every detail of the designs. The collection features a range of bridal wear, from traditional outfits to more modern ones. Each piece is crafted with the utmost care and attention, using only the finest fabrics and embellishments. The result is a collection that is both timeless and contemporary, perfect for the new-age Pakistani bride who wants to conform with a splash of innovation.
One of the standout features of Tehzeeb is the use of vibrant colors and intricate embroidery. The collection features a range of exhilarating colors, and the work done on the pieces is also a highlight, with each fit featuring detailed work that is truly artistic and cutting-edge. The combined design is a nod to the rich heritage of Pakistan, and it is a reminder of the country's history and traditions, contextualizing both in the current day and time.
Another feature of Tehzeeb that sets the line apart is the utilization of unique cuts and silhouettes. These are perfect for the bride who wants to make a statement on her big day and stand out from the crowd, while also radiating elegance and sophistication. 
As the bride takes center stage on her special day, the Tehzeeb collection will ensure that she is the epitome of grace, emanating royalty, with all eyes fixated on her. 
In conclusion, Huma Adnan and FnkAsia's Tehzeeb collection is set to be a showstopper this wedding season. With its blend of traditional Pakistani motifs and modern, innovative designs, the collection is perfect for the fashionable and culturally-conscious bride. You can place an order in stores or online.