Pashk - an ode to traditional attire from Balochistan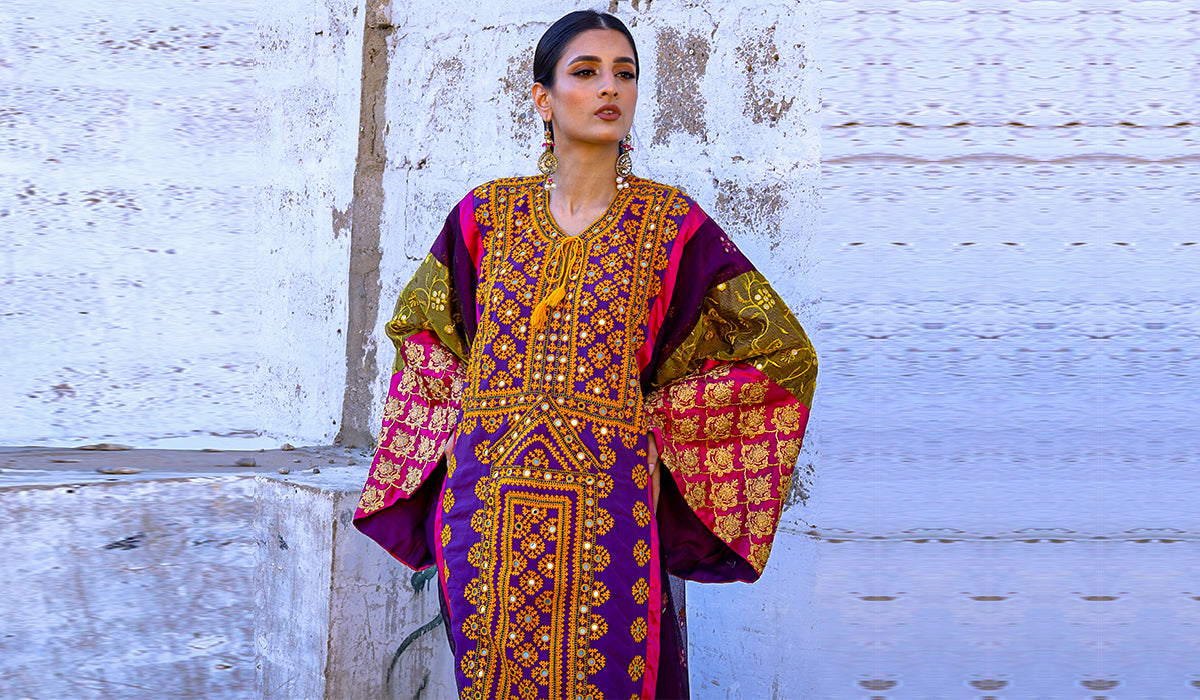 Pashk, a collection of Baloch-inspired, fusion clothing by FnkAsia, is a celebration of local culture and tradition. Known for its unique blend of traditional and modern styles, this stunning homage by FnkAsia is as breathtaking as it is innovative.
At its core, the Pashk collection is a tribute to the rich heritage of the Baloch people. It draws inspiration from their conventional attire, incorporating elements such as colorful embroidery, intricate beadwork, and distinctive motifs into modern, wearable garments.
However, Pashk is more than just a line – it is a testament to the importance of commemorating local diversity. In a world that is increasingly globalized and homogenized, it is easy to lose sight of the uniqueness of different communities. By celebrating and showcasing the beauty of Balochistan, FnkAsia and Huma Adnan are not only creating fashionable and stylish garments, but are also raising awareness about the vitality of celebration. 
One of the key elements of the Pashk collection is the use of intricate embellishments, alongside motifs and patterns, that are a hallmark of Balochi clothing, and have been passed down from generation to generation for centuries. By incorporating these elements into modern garments, the entire line pays tribute to the artistic skills of the Baloch people, while also bringing these techniques to a wider audience.
Pakistan, as a country is a blend of variegated, yet essential ways of life, and the Pashk collection serves as a reminder of the value of this incredible divergence. You can place an order in stores, or peruse through the collection online.