FnkAsia presents 'Kaashi' - a trip to Banaras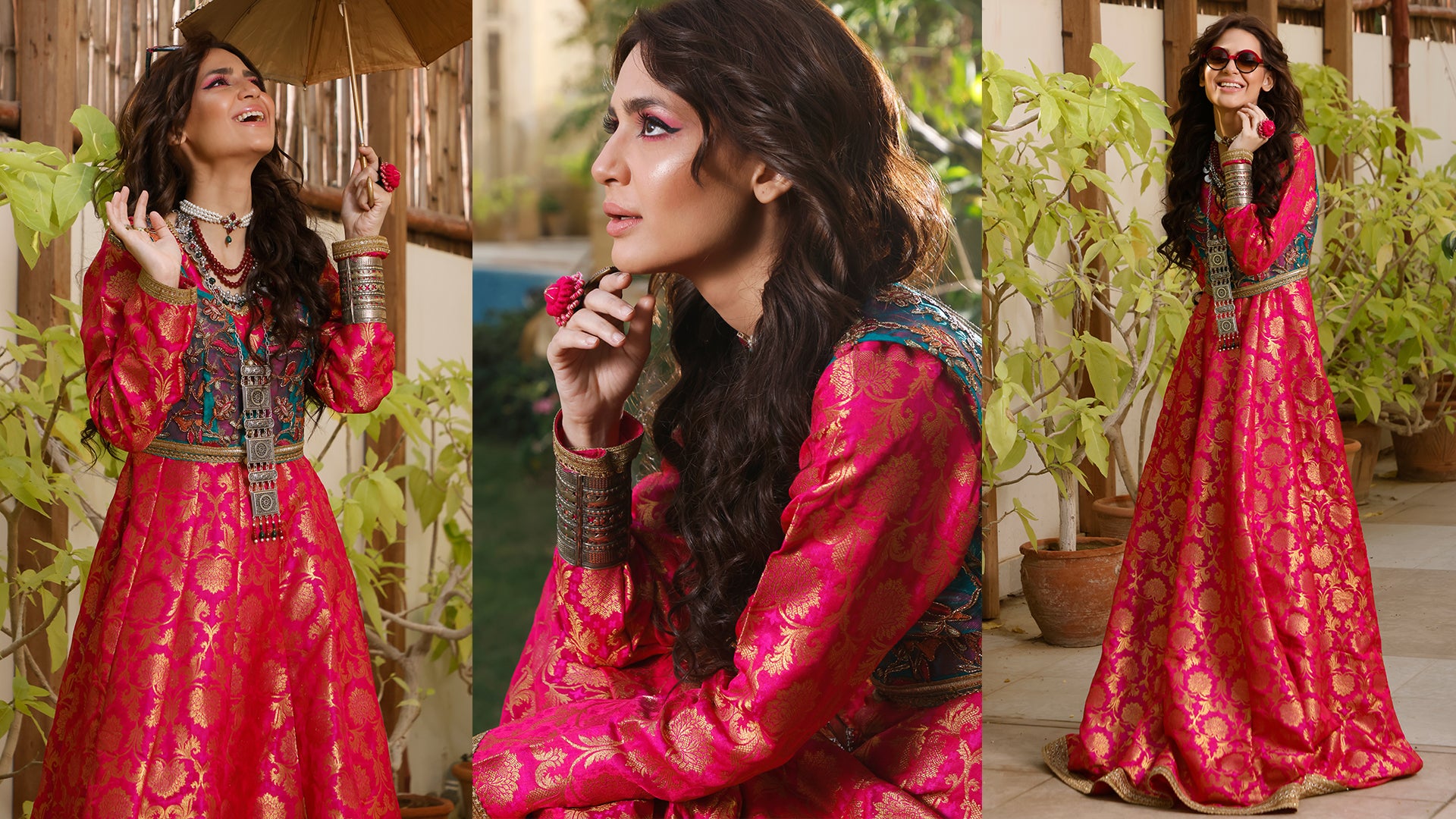 The subcontinent has seen its fair share of development, progress, and innovation. The shared history of culture, tradition, art, and design, that has, for decades, translated into the clothes we wear is undeniably rich.
While any innocent kameez may seem like just that at the surface level, it tells a tale of evolution and borrowing the art of design from our ancestors. One of the key hubs of inspiration, that has changed the fashion game in many ways, is Banaras, in the most traditional and modest way.
Banaras, also referred to as Varanasi or Kashi, has deep ties with textile designing. The weavers of Banaras are best known for their brocade-weaving skills till this date - a craft that has been passed down as an heirloom, containing pockets of history in and of itself.
The looms used to create the designs are nothing short of historical artifacts, given their intricate construction. Many iconic designs have found the beginning of their story at the heart of Banaras.
Given that the Mughal Empire witnessed its remarkable Golden Age, so did the weaving industry, which experienced a peak during this very era.
While it is said that the nature of the designs and their influences changed after the Mughal period, the art is well and alive, and tells a tale of survival through history, through the beauty and grace the craft entails. 
With the richness and cultural impact of that period in time in mind, comes our new collection - Kaashi - a trip to Banaras, and an ode to the vibrant history of which the city boasts. 
Showcasing our stunning line from Kaashi, our festive collection, Madiha Imam donned Huma Adnan's brilliant creations.
Talking about this stunning trip to Banaras through art and design, Huma Adnan had the following to say:
"Craft is very close to my heart and the richness of our hand woven silk is second to none. There's something always magical to use such fabrics on my designs."
The cascading mix and match of colors and jewelry inspired by our Afghan artisans from Craft Stories By Huma Adnan tell a story of fusion and harmony through art. Huma Adnan takes inspiration from the world over and embellishes a cohesive, breathtakingly beautiful design that is as traditional, as it is innovative.
A mix and match of culture and tradition, with a touch of flamboyance is exactly what FnkAsia is all about, and Madiha Imam also imbibed that khanabadosh spirit with the greatest of ease. 
Talking about the collection and the ethos behind FnkAsia, the stunning Madiha Imam also had a few words to share in an exclusive interview.
"The idea is fusion," Madiha states. "It's for someone who doesn't follow a trend or a rule book of fashion. It's about embracing who you are and where you belong to for women who want to look cool and classy."
"When I think of Huma Adnan and all associated brands," Madiha continues, "all I can think of is embracing one's own culture and bringing a little bit of zest to it by adding different cultural flavors and making a fusion out of it."
Fashion, for us, is a language, and through that language, vital stories are communicated. Whether it be the cultural ode that FnkAsia pays to the history of fashion, or the tale of survival narrated through our jewelry at Craft Stories By Huma Adnan - respecting and preserving a narrative is always key.
When people wear FnkAsia, they are wearing a piece of history. When people put on jewelry from Craft Stories By Huma Adnan, they empower our Afghan artisans to create more.
Kaashi is available online for purchase, as are all associated crafts from Craft Stories By Huma Adnan. For more information, follow FnkAsia and Craft Stories by Huma Adnan on Instagram and Facebook!