"Fashion is an extension of who you are," states Madiha Imam in exclusive BTS interview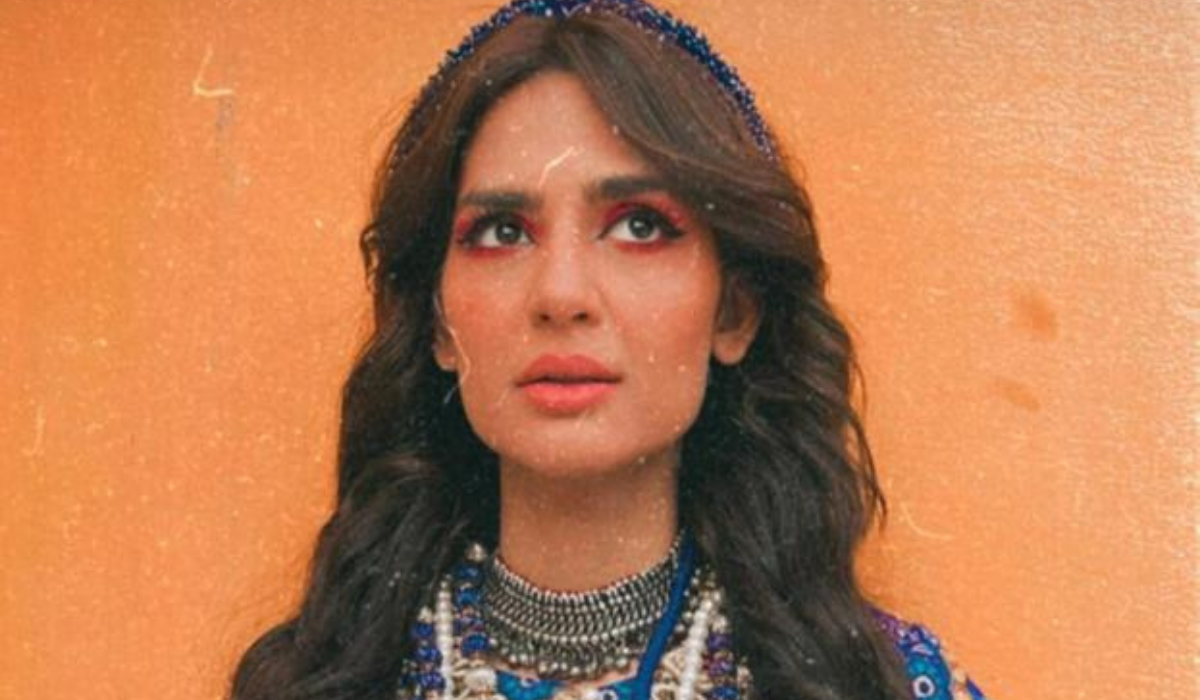 Winter isn't coming anymore - winter is here! Cold nights, hot coffee or chai, and warm clothes - there's just something about winter that warrants celebration of all kinds. Keeping that in mind, we had the stunning and undeniably gorgeous Madiha Imam over at FnkAsia and Craft Stories by Huma Adnan for a fun, festive shoot.
Showcasing our stunning line from our winter festive collection, Madiha and the team had the time of their lives at the shoot. The collection is going to be live soon, but we have some exclusive BTS here for you, alongside Madiha's take on the shoot, the collection, and the ethos behind FnkAsia and Craft Stories by Huma Adnan.
"When I think of Huma Adnan and all associated brands," Madiha stated in an exclusive interview, "all I can think of is embracing one's own culture and bringing a little bit of zest to it by adding different cultural flavors and making a fusion out of it."
A mix and match of culture and tradition, with a touch of flamboyance is exactly what FnkAsia is all about, and Madiha imbibed that khanabadosh spirit during the shoot with the greatest of ease. 
However, turns out, Madiha was able to do this, not just because the ethos of FnkAsia is so close to her own self, but also because she has a great deal of history with FnkAsia.
"FnkAsia also brings up a lot of old, fond memories," Madiha reminisces. "We would save up our pocket money and run to an outlet. I'd grab whatever piece I could afford and mix and match it - because that's the beauty of FnkAsia."
Truly, FnkAsia is a colorful and vibrant amalgam of all that which is deeply embedded within our roots and the very history of our nation that is written upon the pages of time. It celebrates the old and the new, the classics and all that's trending, making it a one-stop shop for all your needs. 
"The idea is fusion," Madiha states. "It's for someone who doesn't follow a trend, or a rule book of fashion. It's about embracing who you are and where you belong to for women who want to look cool and classy."
Madiha further shed light on how she felt at the shoot, not only wearing FnkAsia, but also embodying all that it signifies.
"It didn't even feel like modeling," Madiha exclaims. "It was just me having fun - dressed up, without caring about what anybody thinks - just enjoying one's day wearing whatever I want."
Madiha also shed some lighting on sporting jewelry made by our Afghan artisans who put all their love in making the crafts at Craft Stories by Huma Adnan.
"As time is flying by, we have to do things that are environmentally friendly," Madiha states. "One has to make sure that what you do under the name of fashion and beauty cannot be harmful to the environment." 
Madiha hits the nail on the head, given that Craft Stories by Huma Adnan is environmentally conscious, sustainable, and also believes in empowering displaced communities by giving the Afghan women at refugee camps employment opportunities.
Fashion speaks volumes about an individual - both the customer, and designer. Who you wear becomes a part of who you are, and is an extension of your values, as Madiha, too, reiterates.
"Fashion is an extension of who you really are. You are speaking on behalf of your personality. When I wear FnkAsia and Craft Stories by Huma Adnan, I feel like I am communicating my culture and tradition."
Truly, the entire experience was remarkably wholesome for the team and Madiha Imam, and we can't wait for you guys to see the collection.
For more information, follow FnkAsia and Craft Stories by Huma Adnan on Instagram and Facebook!