Beyond fashion: Huma Adnan's pursuit for global social impact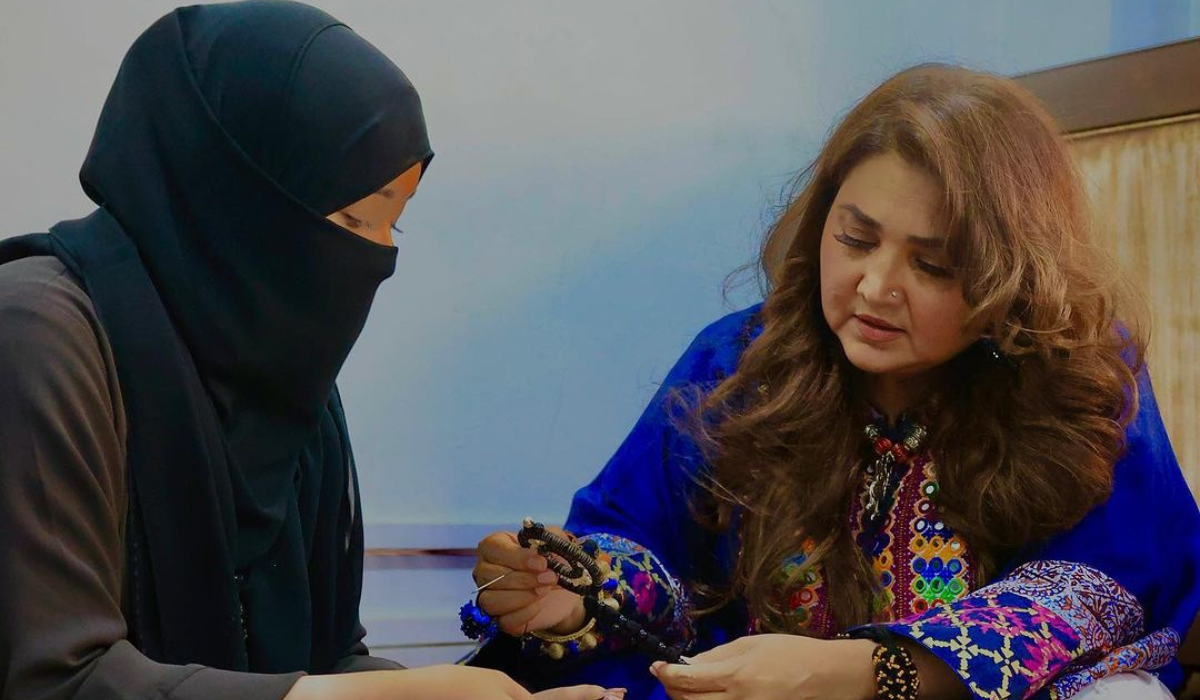 Huma Adnan has constantly been making waves in the fashion industry by blending creativity, cultural significance, and social impact into her creations. Her unique approach to design not only produces beautiful pieces but also carries a powerful message that resonates with individuals who value mindful and meaningful fashion. From Europe to Dubai, there is a growing appreciation for her work, which bridges the gap between artistry and empowerment.
Two of the most popular elements in Huma Adnan's designs hail from distinct regions with their own stories and traditions: the Hunza region in Pakistan and the creations made by Afghan refugees. These elements not only add depth to her designs but also provide an opportunity to support and empower communities facing significant challenges.
The Hunza region in Pakistan is renowned for its skilled artisans who craft exquisite handcrafted items, including intricate textiles and jewelry. Huma Adnan has not only showcased the beauty of their craft but also trained and worked closely with these artisans. By providing them with the skills and resources they need, she aims to empower them to become integral parts of the design world.
Adnan emphasizes that the training process is not just about maintaining the quality of the craftwork; it's also about preserving traditional techniques and knowledge. It allows these talented artisans to enhance their skills and create products that reflect their cultural heritage and identity.
Working with Afghan refugees has been another significant aspect of Huma Adnan's journey. It is an opportunity to support and uplift communities that have faced immense challenges and hardships due to the country's tumultuous history and geopolitical situation. Despite these adversities, Afghan artisans exhibit exceptional resilience and determination in their work, reflecting a blend of Afghan cultural identity and the ability to adapt and innovate despite difficult circumstances.
Collaborating with these indigenous communities and making them an integral part of her supply chain, Huma Adnan not only contributes to their economic empowerment but also fosters a deeper connection with the crafts and the stories they carry. Her creations are finding appreciation in international markets like Europe and Dubai, where people are increasingly seeking meaningful and ethically sourced products.
Huma Adnan's work represents more than just fashion; it embodies a commitment to social impact and cultural preservation. By recognizing the unique skills and experiences of artisans from both Pakistan and Afghanistan, she underscores the importance of respecting and celebrating their differences. This inclusive approach enriches the creative process and contributes to a more culturally respectful fashion industry.
In a world where fashion often comes under scrutiny for its ethical and social responsibility, Huma Adnan stands as a beacon of change, proving that fashion can be a powerful tool for empowerment, cultural preservation, and meaningful storytelling. Her journey is a testament to the transformative potential of fashion when it is coupled with purpose and compassion.