Asma: the life and light of Huma Adnan's Afghan artisans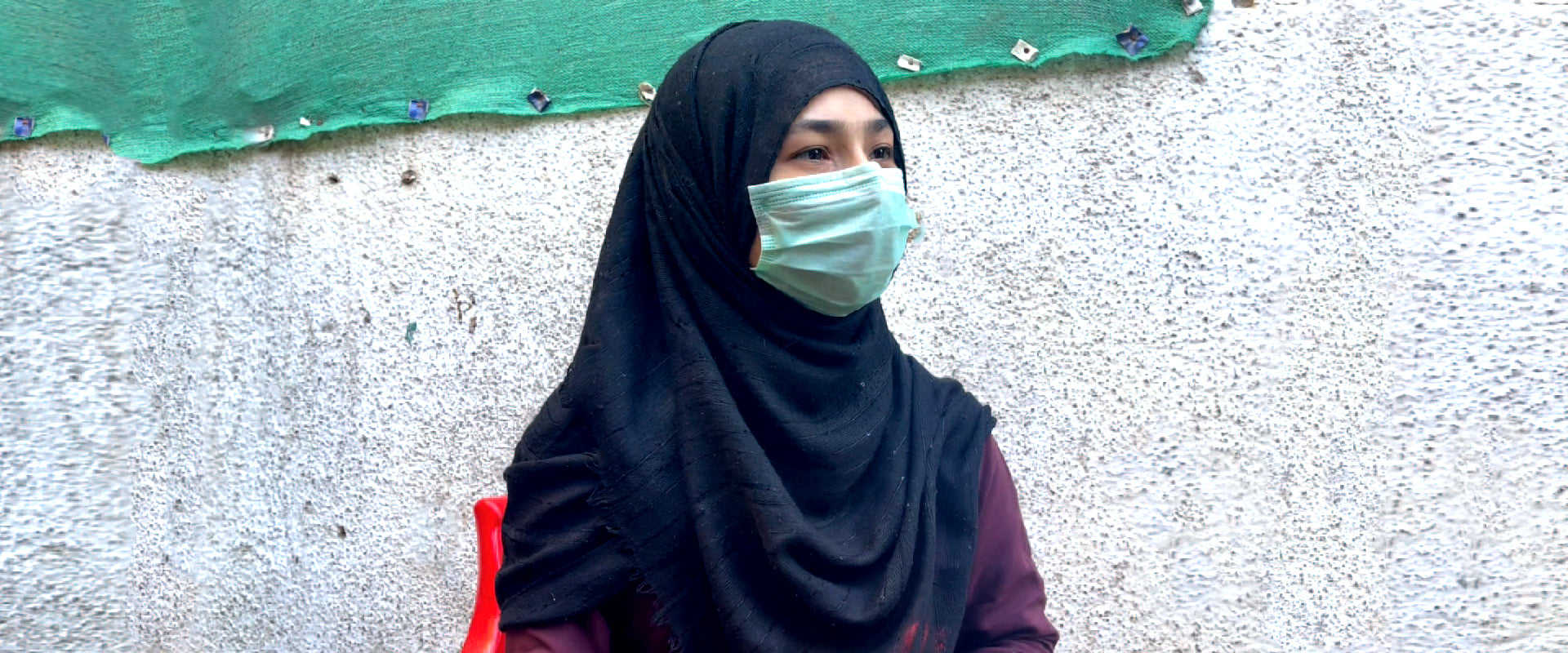 It seems to be a Wednesday like any other, with the exception that Huma Adnan's team has gathered within her beautiful abode, instead of the office, to celebrate several milestones. Amidst the crowd of her hardworking, exceedingly talented Afghan artisans, a voice rings out the loudest, and with the most pep. That voice belongs to Asma.
A young, quirky, enthusiastic artisan working at the UNHCR camp for inclusive communities, Asma takes a great deal of pride in being able to converse in English. She inundates her sentences with phrases of a language that is foreign to her, but also one that she has come to love. However, it is not her command over diction that one tends to notice at first. Rather, it is her infectious laughter, that contains within it an innocence so rare, that one feels a sudden maternal instinct to preserve it at all costs.
Asma has no trouble striking up a conversation. She jokes about anything and everything. Yet, when she talks about the horrors she has personally witnessed in Afghanistan, one understands that this has come to be her coping mechanism.
She brushes off her encounters with forces within Afghanistan far too nonchalantly for someone as young as her. Having been in the country when it was being overtaken, she recounts seeing men on the street with guns, many of whom pointed their weapons at her, embedding her narrations with smiles and chuckles, as she remembers the terrifying ordeal. 
Nothing seems to faze the ever-joyous Asma, who undeniably seems to radiate positivity and warmth.
Despite everything she has encountered within such a short lifespan, Asma's ability to love and forge bonds within her community remains untainted. She embraces Sitara, a head artisan at the camp, with unparalleled exuberance, calling her 'teacher' with the utmost affection and respect. Moreover, as she balances a sandwich in one hand while pouring a piping hot cup of green tea in the other, Asma reminisces simpler times, when she and her teacher would connect over several warm cups of tea.
Her ability to learn swiftly, paired with an unmatched drive to do more, be more, and rise above all kinds of adversity, place her amongst the finest artisans within the project at Craft Stories By Huma Adnan. Moreover, Huma herself jokes around with Asma, indulging her whimsical fancies, whilst also listening to Asma's countless, humorous tales.
Like a flame that simply cannot be extinguished, come what may, Asma remains resilient in the face of all that destiny throws her way. Moreover, she does so with a purity that is hard to unearth, and even harder to keep intact, in a world that churns out increasingly distressing news each day. 
Asma makes it easy for one to fall in love with her, and she extends that very emotion to all those around her. As she bids farewell upon her departure, one cannot help but feel a sense of longing for her presence, while simultaneously wishing her nothing but the best in all her endeavors. 
For more stories about our Afghan artisans, or to purchase their stunning crafts, visit us at humaadnan.com, and follow us on Instagram and Facebook.