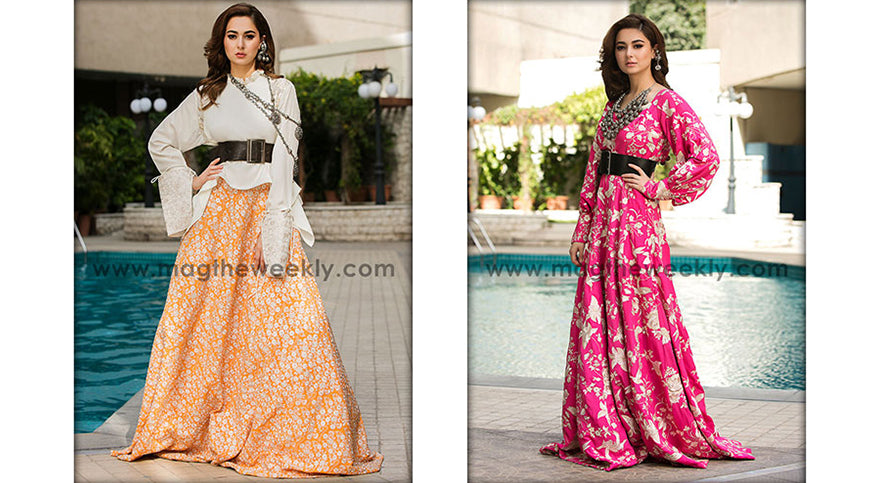 January 15, 2018t Posted by: Mag The Weekly Posted in: Mag The Weekly
Tags: Responsible Fashion, Craft stories, Huma Adnan, Fnkasia, Brides, Refugee craft, Hand made jewellery

Huma Adnan teams up with one of the current sweethearts of cinema, Hania Amir in a bid to create head-turning looks from her latest collection, fresh off the ramp. The jewellery is the star of this look. Granted the coral skirt, too, is an absolute beauty! There are lots of interesting details in this look, let's dissect – the cuffs of the sleeves are embroidered in the same colour as the base of shirt which gives a subtle highlight to them.