Koyo Zom: A Love Letter To Ghizer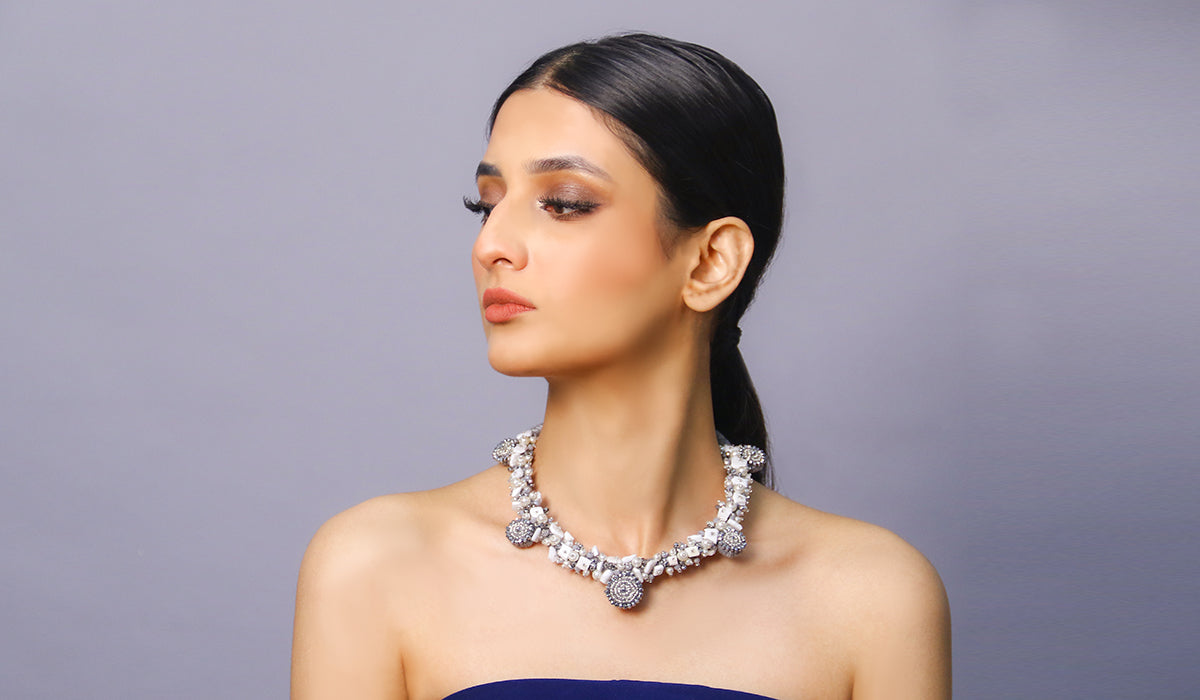 A jewel studded in the geographical landscape of our great nation, Ghizer is, by all means, one of Pakistan's best-kept secrets. The district itself is one of 14 in Gilgit-Baltistan, and the area is inundated with rich historical value. 
The Koyo Zom collection is named after the highest peak in the Ghizer District - a picturesque giant amongst the breathtaking, scenic views. Reaching skywards at 6,871m, Koyo Zom is a part of the Hindu Kush Range, lying on the boundary between Ghizer District and Chitral. 
The creations that are a part of this new collection have been made by women who traveled to Karachi from Ghizer for a training program that empowered them to build on their existing skills. Moreover, they were taught how to capitalize upon, and monetarily benefit from, their craft. Additionally, women currently being trained under Huma Adnan's guidance in Ghizer have also greatly contributed to the collection. 
One notices that the line of crafts possesses a geometric design. Like a mountain that follows the basic outline of a triangle, only to break free and shine in its magnanimous glory, the items made by the women of Ghizer may conform to primary structures, but there is always more than meets the eye. 
Every single work of craftsmanship is so much more than the design one sees. There are tales of love, loss, and liberation that form the contextual basis of the Koyo Zom collection. Every single creation has a story behind it. 
From the woman who fought to receive an education, to the woman who empowered herself against all odds to pursue art as her passion - the collection is as diverse as the women behind it. 
Much like the peak the collection is named after, Koyo Zom strives to be more. It is a beautiful paradox; uniform and disciplined in principle, but free, staggeringly beautiful, and unshackled at its very core. Head over to our stores, or our website to add these alluring pieces to your personal assortment.