5 times Pakistani celebrities wore Huma Adnan's designs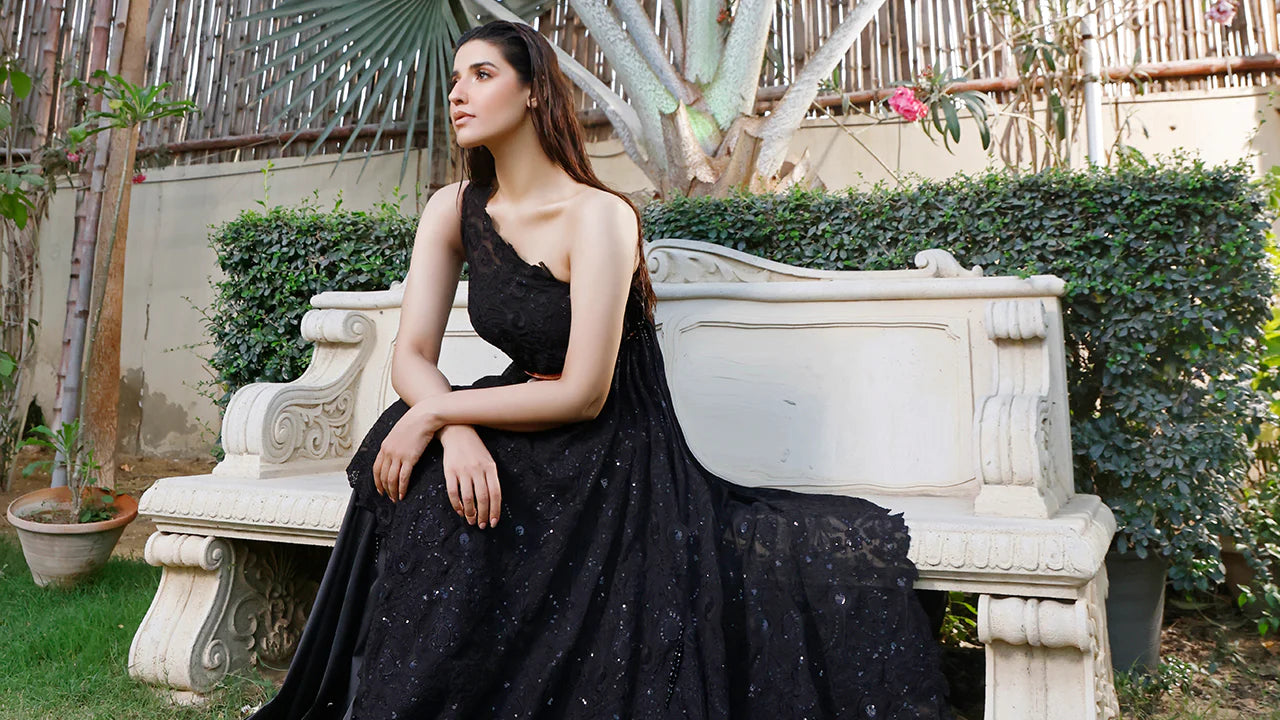 Huma Adnan, a renowned Pakistani designer and the force behind Craft Stories and FnkAsia, has garnered attention and appreciation from several celebrities who have adorned her exquisite creations. Here are five instances when these celebrities showcased the globally recognized atelier's designs with utmost elegance and pride:

Mahira Khan

Mahira Khan, the superstar known for her exceptional acting skills, accompanied Huma Adnan on a visit to refugee camps housing Afghan artisans who contribute to the jewelry available on Craft Stories. Mahira delightfully wore the crafts, radiating joy and support for their talent.

Madiha Imam

Madiha Imam, a versatile actor, graced the ramp for FnkAsia's Kaashi collection. The collection paid homage to Banaras, blending cultural traditions with a touch of flamboyance. Madiha embraced the essence of the khanabadosh spirit effortlessly, expressing her admiration for Huma Adnan and associated brands, highlighting the fusion of different cultural flavors.

"When I think of Huma Adnan and all associated brands," Madiha said, "all I can think of is embracing one's own culture and bringing a little bit of zest to it by adding different cultural flavors and making a fusion out of it."

Hareem Farooq

Hareem Farooq, a prominent actor, showcased Huma Adnan's collaboration with Amir Adnan, the Ti Amo collection. Hareem commended Craft Stories By Huma Adnan as a remarkable initiative, emphasizing the abundance of talent in Pakistan that needs international recognition. She praised the platform's inclusivity, making it accessible to those without easy access to such opportunities.

Talking about the same, Hareem said, "I personally believe there is a lot of talent in Pakistan of all sorts and it needs to be projected, especially on an international level. It's great for people who don't have access as well. It's something very selfless."

Mushk Kaleem

Mushk Kaleem, a renowned model, beautifully adorned Craft Stories' jewelry, elegantly showcasing Huma Adnan's artistic creations. With her enchanting presence, Mushk exemplified the craftsmanship and allure behind Craft Stories.

Kanwal Ahmed

Kanwal Ahmed, the founder of Soul Sisters Pakistan, made a statement at the premiere of Jemima Goldsmith's film, What's Love Got To Do With It? She wore a jacket crafted by Huma Adnan, expressing the importance of representing one's identity and culture through fashion. Kanwal spoke about the honor she felt wearing a piece of home while abroad, particularly from a designer like Huma Adnan, who has made significant contributions to Pakistan's fashion industry.

"I think it's so important for us to represent who we are and where we are from - our identities - through what we wear," stated Kanwal while talking about the experience. "It is a form of expression for others and a feeling of belonging for ourselves to feel grounded as well as [being] proud of our culture in spaces where we are often underrepresented. For me, it is the biggest honor to wear a piece of home, especially when I'm abroad, [that too] from a designer who's been a literal pioneer in the fashion industry of Pakistan: Huma Adnan."

These instances demonstrate the profound impact of Huma Adnan's designs on celebrities, showcasing the richness of Pakistani culture and heritage. Huma's collaborations and initiatives not only promote talent, but also empower artisans and offer a platform for self-expression and cultural pride.