Vogue India recognizes Huma Adnan's craftsmanship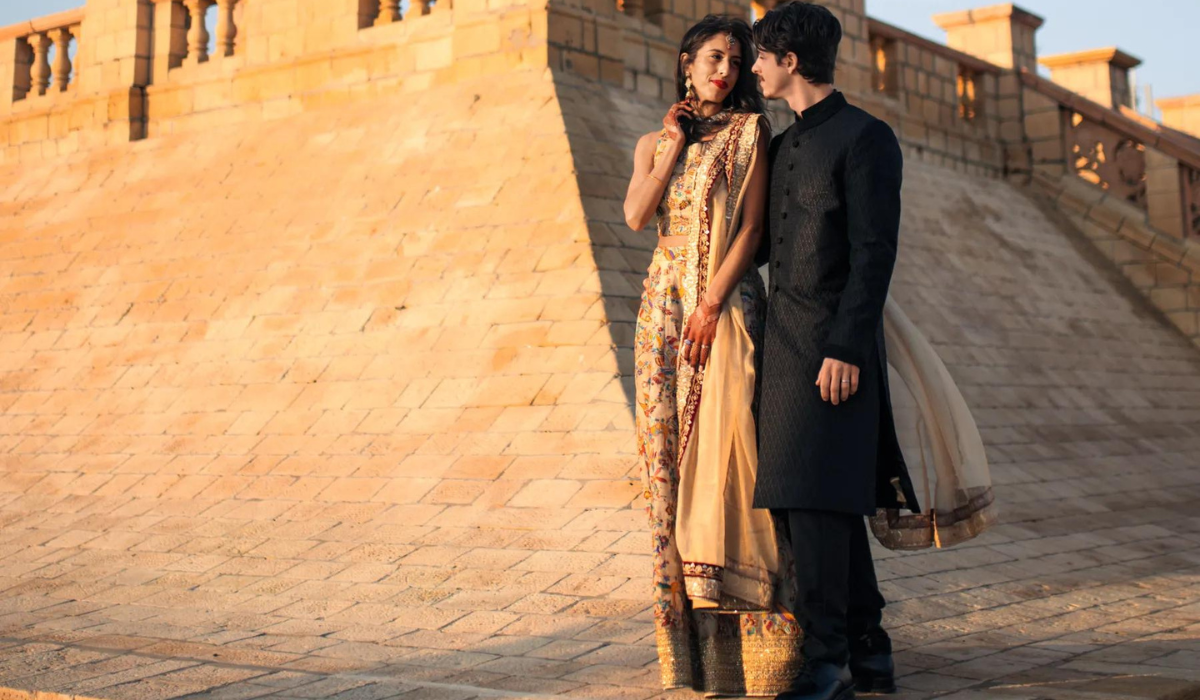 Meetra Javed, a New York-based writer and executive producer, recently tied the knot with Giles Pates in a two-part wedding celebration that seamlessly blended both their cultures. The wedding festivities were held in Karachi and New Hampshire and were a beautiful reflection of the couple's heritage and love. 
For her Pakistani wedding, Javed donned a breathtaking embroidered lehenga designed by the talented Huma Adnan. As the founder of the fusion brand FnkAsia, Adnan is well-known for her unique approach to fashion, which blends traditional techniques and fabrics with modern cuts, silhouettes, and prints. Her collections are versatile and suitable for a wide range of occasions, making her a popular choice among women of all ages and backgrounds.
In addition to her fusion brand, Adnan has also launched a bridal couture line that focuses on traditional wedding wear with a modern twist. Her bridal designs incorporate hand embroidery and intricate embellishments, making them luxurious and elegant. Adnan's work has received international recognition, and her designs have been showcased at various international fashion shows, including Dubai Fashion Week and New York Fashion Week. 
The fact that Javed chose to wear a Huma Adnan design for her wedding is a testament to Adnan's exceptional talent and creativity. The bride's choice of attire was even covered by Vogue India, which is a major achievement for any local designer. Adnan's ability to seamlessly blend traditional elements with contemporary fashion trends has made her a highly sought-after designer, not just in Pakistan but around the world. 
It is thus that her designs have been embraced by women who appreciate her unique approach to fashion, which celebrates their cultural heritage while also appealing to their modern sensibilities. Undoubtedly, it's a matter of national pride for Pakistan to have a designer like Huma Adnan recognized and applauded by Vogue. Her talent and hard work have put her on the global fashion map, and her designs continue to inspire women worldwide. You, too, can make your wedding day special by opting for Huma Adnan's bridal collection, which is available in stores and online.