Mahira Khan and Huma Adnan visited an Afghan refugee camp for UNHCR Pakistan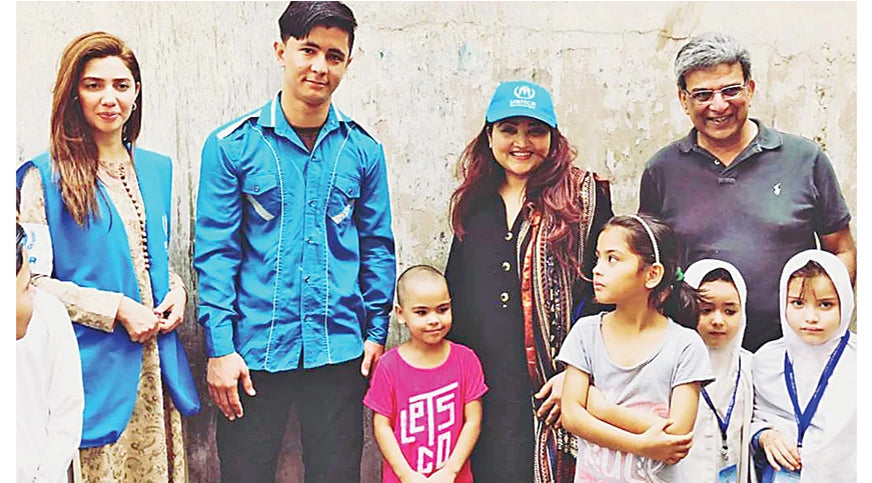 September 08, 2018 Posted by: Instep Desk  Posted in: The News
Tags: Responsible Fashion, Craft stories, Huma Adnan, Fnkasia, Brides, Refugee craft, Hand made jewellery

Angelina Jolie, Priyanka Chopra, Katy Perry and Gigi Hadid, among others, are some artists associated with various United Nations (UN) projects. Now Mahira Khan has joined that list. The superstar-actor visited the Afghan refugee camp in Karachi on Wednesday as part of the initiative led by United Nations High Commissioner for Refugees Pakistan (UNHCR).
https://www.thenews.com.pk/amp/365673-mahira-khan-and-huma-adnan-visited-an-afghan-refugee-camp-for-unhcr-pakistan