Huma Adnan's sustainability mission, creative vision featured in Khaleej Times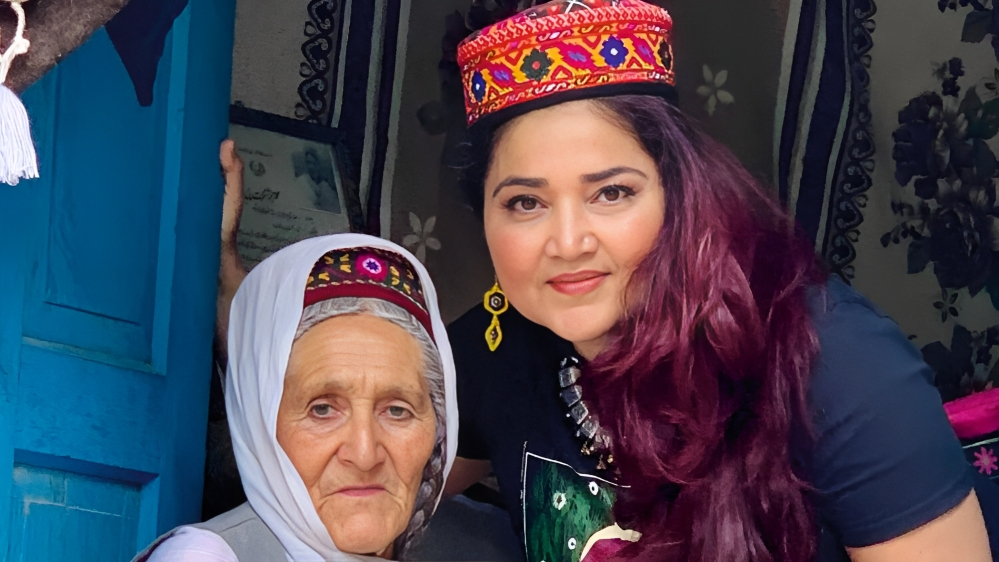 In the realm of fashion, Huma Adnan stands as a beacon of inspiration, intertwining artistry with purpose. As a designer, her creations go beyond aesthetics; they carry a voice and a message that resonate with individuals who value mindful and meaningful fashion. Adnan's journey is a tapestry woven with cultural appreciation, social responsibility, and a deep-rooted passion for preserving heritage. Recently covered by Khaleej Times, Adnan's work has become a source of pride for Pakistan, a representation of creativity and compassion on the global stage.

At the heart of Adnan's creations lies a commitment to celebrating diverse cultures while creating pieces that look beautiful and hold deeper significance. One of her prominent endeavors involves collaborating with artisans from the Hunza region in Pakistan and Afghan refugees. The Hunza region is renowned for its skilled artisans who craft exquisite handcrafted items, from intricate textiles to jewelry. Additionally, Adnan champions the work of Afghan refugees, who, despite hardships, continue to produce invaluable pieces that reflect their resilience.


"Embracing Dubai's multicultural and inclusive environment has shaped my creative vision as a designer. The invaluable experiences gained during my stay in Dubai have deepened my appreciation for the world's diverse artistic traditions," says Adnan in the article, reflecting on her journey. A spiritual wanderer by nature, Adnan's journey spans across borders in pursuit of traditional textiles and jewelry. Her keen eye for beauty has led her to embrace the rustic colors of places like Hunza and Afghanistan. However, her desire to work with artisans from lesser-known territories stems from a combination of passion and a mission to support marginalized communities.

Adnan believes that while there is a market for ethnic traditional textiles, understanding its nuances is crucial. Striking a balance between tradition and modernity is key. By infusing traditional textiles with contemporary cuts and designs, Adnan believes that traditional crafts can appeal to a broader audience. Adnan's commitment to preserving ethnic crafts is not only seen in her designs but also in her approach to fair trade and ethical practices. She provides skill training and capacity building to artisans through workshops, ensuring fair compensation and empowerment. By collaborating with retail stores, fashion shows, and online platforms, Adnan has opened avenues for artisans to promote their crafts to a wider audience, raising awareness about their cultural significance.


Adnan's commitment to giving a voice to marginalized communities extends beyond her designs. She believes that fashion and textiles play a crucial role in preserving heritage. Her dedication has earned her invitations to prestigious platforms, such as Paris' 'WHO's Next League' fashion event, where she represented Pakistan and showcased the beauty of craft stories. These stories encapsulate labor, love, loss, and survival, celebrating the historical significance of different regions. Invited as a guest speaker at the 'Inclusion of Women in Creation' panel, Adnan shared the inspiring journey of women artisans, emphasizing art as a form of expression and healing. Her work with the UNHCR in Islamabad highlighted the voices of unheard refugee artisans, further amplifying her impact.

Adnan's journey is one of bridging cultures, celebrating traditions, and empowering artisans. Her designs are a testament to the fusion of beauty and meaning, reflecting the heart of Pakistan's rich cultural heritage. Through her work, Adnan exemplifies the potential of fashion to create positive change, leaving an indelible mark on the global fashion landscape. In a world where fashion transcends beyond fabrics and stitches, Huma Adnan stands as a visionary who paints stories of resilience, compassion, and heritage on the canvas of fashion. Her journey continues to inspire and uplift, showing the world that true beauty lies not only in aesthetics but in the voices and stories we carry.