Huma Adnan: A designer with an empowering mission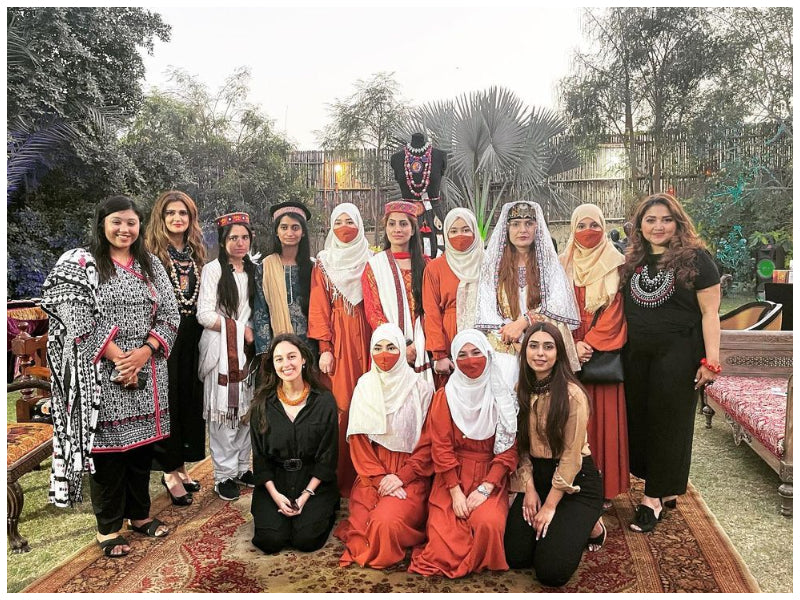 Huma Adnan is a renowned fashion designer from Pakistan, who has taken the fashion world by storm with her unique and innovative designs. But what truly sets her apart from her contemporaries is her commitment to making a positive impact in society. With her fashion label FnkAsia, her bridal line, and her accessories brand Craft Stories, Huma has not only created stunning designs but also provided training and employment opportunities to refugee artisans.
Huma began her career in the banking industry but later joined her husband, Pakistani designer Amir Adnan, as a director. Eventually, Huma launched her own fashion label, FnkAsia, in 2005. Her fusion wear collection quickly gained popularity, and Huma expanded her brand to include a bridal line. She even opened a flagship store in California Valley Fair Mall in 2010, but had to close it down due to economic forces. However, she continued to grow her brand and now has eight stores across Pakistan and three in the UAE.

Huma's success as a designer has earned her several awards and accolades. She has been invited to prestigious events like Developments in Literacy Foundation (DIL) in San Francisco, Association of Physicians of Pakistani Descent of North America (APPNA), and Irvine Pakistan Parents Association. She has also been awarded a Livelihood Training certificate by the UNHCR and is a Pakistani board member of CalPak Education Services. Huma's dedication to helping refugees has earned her recognition from Eric Garcetti, Mayor of Los Angeles, Charlie Beck, Chief of Police LAPD, and Ed Royce and Judy Chu, Members of Congress. She has also been nominated for the Lux Style Awards and has received the Ladies Funds - Women's Achiever Awards in 2017.
While Huma's fashion designs have brought her success, her true passion lies in empowering refugee artisans through her brand Craft Stories. Huma has collaborated with the UNHCR and other human welfare organizations to train and employ refugees from Sudan, Yemen, Afghanistan, Burma, and Uzbekistan living in Karachi. She has also created opportunities for Afghan refugees in Pakistan through Craft Stories and has trained women from the Ghizer Valley in Pakistan as well. Huma's commitment to the environment is reflected in her brands, which adopt a green and sustainable approach to fashion.

Huma Adnan's success story is one of determination, innovation, and compassion. From a background in banking to becoming a successful fashion entrepreneur, Huma has shown that it is possible to pursue one's passion while making a positive impact in society. Through her brand FnkAsia and her accessories brand Craft Stories, Huma has not only created stunning designs but also empowered refugee artisans and provided them with sustainable livelihoods. Huma's commitment to social impact and sustainability sets an example for the fashion industry to follow.