Handcrafted ornaments made by refugee-turned -artisans greatly admired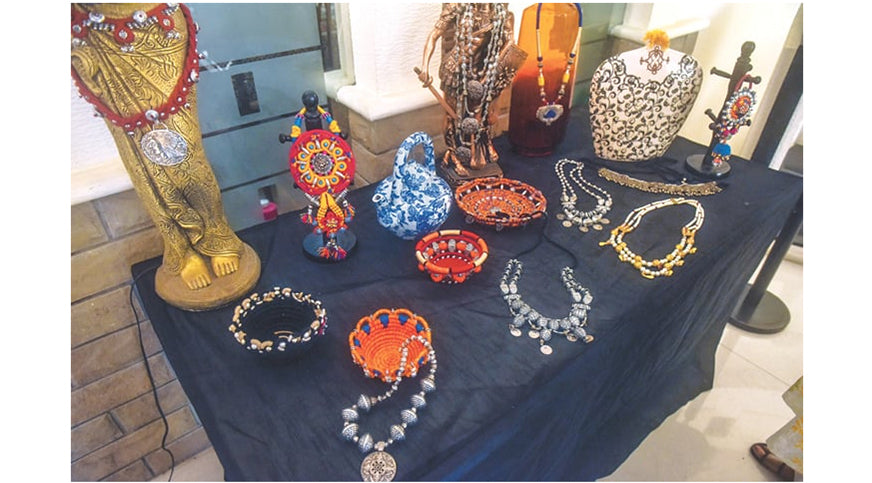 August 01, 2019 Posted by: Shazia Hasan  Posted in: Dawn News
Tags: Responsible Fashion, Craft stories, Huma Adnan, Fnkasia, Brides, Refugee craft, Hand made jewellery

KARACHI: "I first crossed over to Pakistan from Afghanistan 18 years ago. For eight years I lived in Quetta not doing much. Then I returned to Afghanistan before coming back here again," said Sharifa from Qandahar, one of the skilled refugee artisans who had come to receive her remuneration at Amir and Huma Adnan's place on Wednesday.
https://www.dawn.com/news/1497331/handcrafted-ornaments-made-by-refugee-turned-artisans-greatly-admired